Na, hast du immer noch keine OMClub Freikarte? Bei jeder Aktion mitgemacht, aber nicht gewonnen? Hier ist deine nächste Chance! 
Wir gehen in die dritte Runde unserer legendären Freikartenaktion – mit noch mehr Tickets. Denn nicht nur unser Kontingent können wir bei dieser Aktion abrufen, unser Platinsponsor division5 legt noch einige Freikarten oben drauf! 
division5 ist eine Software Manufaktur, die Web- & Mobile- Anwendungen entwickelt. Schnell, zuverlässig und bezahlbar. Das ganze macht sie im Team Extension Modell (ihr könnt euch also Entwickler oder ganze Teams über einen bestimmten Zeitraum buchen) oder auf Projektbasis.
Insgesamt verlosen wir 44 Tickets an die Cleversten unter euch – diese erhalten jeweils ein weiteres Ticket, um ihre Lieblingsarbeitskollegin mitzunehmen. Weitere 33 Tickets werden auf anderen Wegen verlost. Macht also insgesamt 44 + 44 + 33 Tickets = 121 Tickets!
Nachdem unsere gemeinsame Reise quer durchs Netz bereits von unserem Newsletter über unseren Instagram Kanal geführt hat, hat mir ein mysteriöser Leonardo im Smoking kürzlich am Pool zugeflüstert, dass es hilfreich sei unserer neuen LinkedIn Seite zu folgen. Er war ziemlich überzeugt davon, dass es dort die nächsten Infos zur Freikartenaktion gibt. Und die Website unseres Sponsors? Sollte man definitiv auch mal abchecken. Hat er gesagt. Hmmm.
Unsere Daumen sind gedrückt.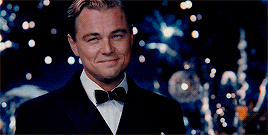 You still don't have a free ticket for OMClub? Have you participated in all of the raffles, but still no ticket in sight? Here's your next chance! 
We're starting the third round of our legendary free ticket giveaway – with even more free tickets: Our platinum sponsor division5 is also adding some on top! 
division5 is a software development company that develops web & mobile applications. Fast, reliable and affordable. They use the team extension model (so you can book developers or whole teams for a certain period of time) or you can request their services on a project basis.
We're giving away a total of 44 tickets to the smartest of you & each of you smartypants will get one more ticket to take your favorite colleague with you. Another 33 tickets will be raffled in other ways. So that's a total of 44 + 44 + 33 tickets = 121 tickets!
After our journey across the internet from our newsletter to our Instagram channel, a mysterious Leonardo in a tuxedo recently whispered to me at the pool that you should follow us on our new LinkedIn page. He was quite convinced that the next information about the free ticket campaign will be communicated there. And the website of our sponsor? Check it out as well. At least that is what he said. Hmmm.
Our thumbs are crossed.