Wir gehen in die nächste Runde, bist du dabei?
Pass gut auf, denn hier kommt deine nächste Chance eine von 111 Freikarten abzustauben!
Im Speakeasy wurde geflüstert, dass der Weg zu den goldenen Tickets dieses Mal über unseren Instagram-Kanal führt. Diese Insiderinformation erfordert schnelles Handeln! Sieh dich auf Instagram um und bringe rechtzeitig in Erfahrung, wann sich das Tor zu den begehrten Freikarten erneut öffnet.
Ach ja und wir erwarten natürlich, dass wir einen Foxtrott zu sehen bekommen, wenn ihr eine Karte ergattert habt!
Wir drücken die Däumchen!
#partyon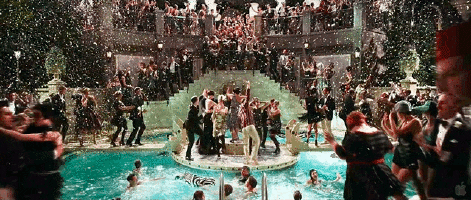 The next round begins, are you in?
Heads up, because this is your second chance to win one of 111 free tickets!
It has been whispered in the Speakeasy that the way to the golden tickets leads through our Instagram channel this time. This inside information requires you to act quickly! Look around on Instagram and find out in time when the gate to the coveted free tickets will re-open.
Oh, and of course we expect to see a Foxtrot at OMClub should you win a free ticket!
We'll keep our fingers crossed for you!
#partyon